Before Easter we completed our expedition by recording our Plover version of the song 'What a Wonderful World!' We will be using this in the celebration of our Spring Expedition in May but we thought you would like a sneak peak. You can watch it on Youtube here:
We have also completed giant collaborative artwork for our final product, The Great Wave.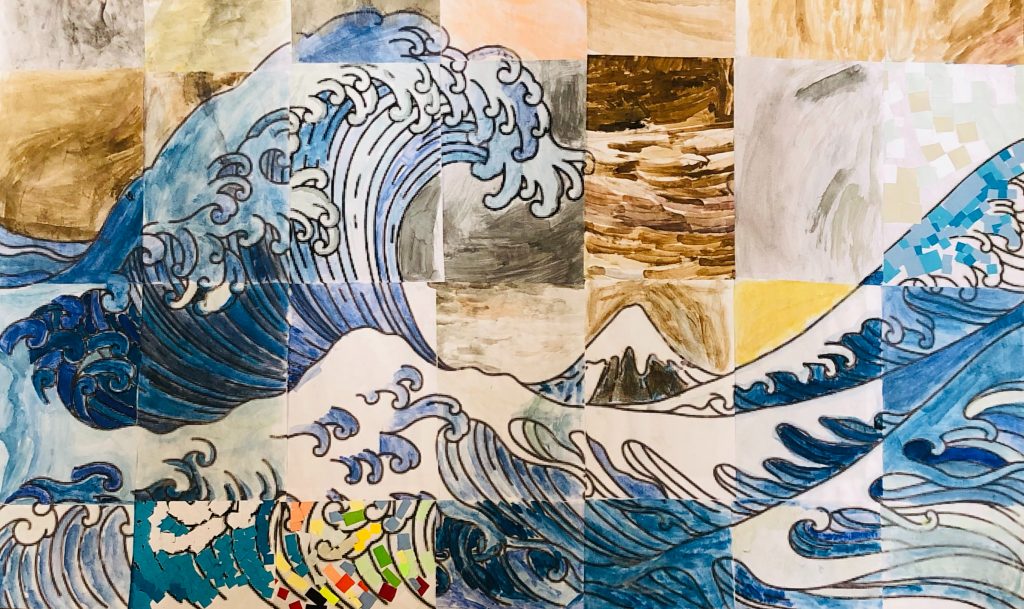 We decided to delay celebrating our expedition until all children had returned to school, to ensure that they could all contribute to the Final Product- I am so glad we did as the result is fantastic.
Mrs Graves
#LovePlover